Survey Results Reflect Community Priorities, Increased Satisfaction with Communications
In May, Glenview District 34 worked with FAKO research to conduct a Community Survey. While overall this was not a satisfaction survey, in areas where participants were asked to give their opinions, the district generally received positive responses, specifically as it related to the area of communication.
The district would like to thank the 300 households that participated in the survey and the more than 600 individuals who took the time to complete the survey online. Below is a quick analysis based on Community Values and Community Satisfaction.
Community Values
Overall, the community continues to find great interest in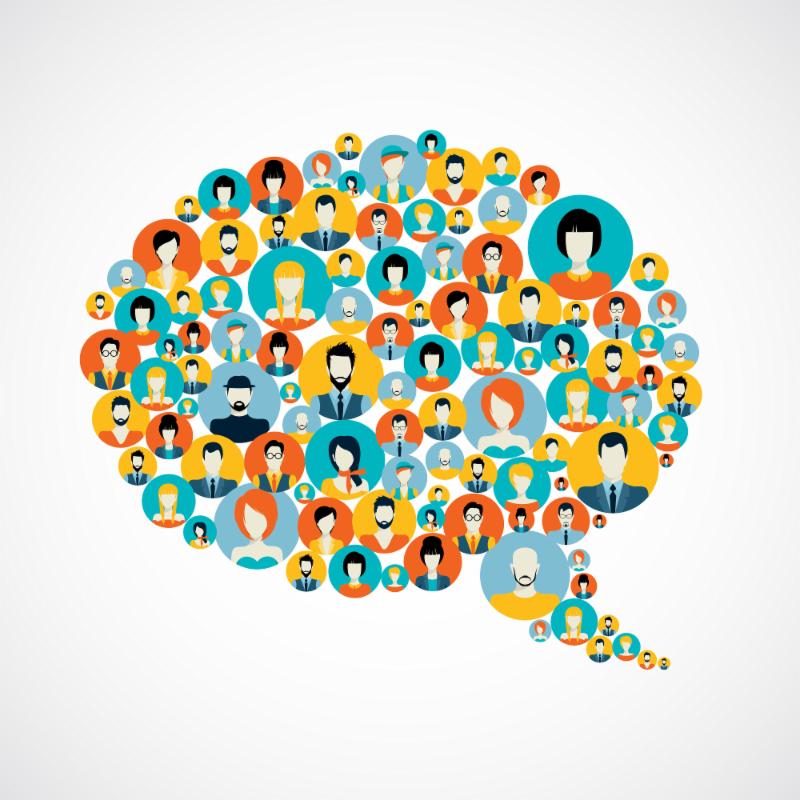 the current state of the district's finances, academic achievement and staffing. More specifically, the District 34 parent population is more interested in academic performance and the non-parent population is more interested in fiscal health. This was clearly demonstrated when respondents were asked what they felt was the most important education or district-related concern. The following were the most common responses independently offered: fiscal responsibility, curriculum concerns, kindergarten programming/child care and the quality and retention of the teaching staff.
Furthermore, respondents felt the following have the greatest influence on academic achievement: quality of teaching staff, preparing students for high school, class size and school facilities.
When asked why residents either chose to move to Glenview or remain in Glenview, 68 percent indicated it was because of the schools and, of that 68 percent, 42 percent indicated specifically it was the quality of education provided by our district as the specific factor that influenced their residency decision. Following that was high-ranking test scores, community values (i.e. school and community safety) and high-quality teachers.
Community Satisfaction
When asked about the quality of Glenview District 34
and its schools, a majority of respondents (52 percent) feel it has stayed the same over the past two years. Another 13 percent believe the district has improved. Drilling deeper, residents feel the district doesthe best at keeping students safe and secure. Second to this, a large majority felt it was the quality of education provided in grades K-2 and then having a positive impact on student learning.
Looking at the district's communication efforts and practices, Glenview again received very high remarks. Specifically, 78 percent of respondents either strongly agreed or somewhat agreed the district does a good job seeking community input on key items. Additionally, 71 percent also either strongly or somewhat agreed that District 34 does a good job listening to the community. Lastly, 83 percent of respondents generally felt they were very well informed or somewhat informed about the district, and 77 percent cited that the district does provide residents with sufficient news and information.
Their preferred sources of information are in the following order (respondents could pick more than one):
1. School district newsletter or other sources direct from district (88 percent)
2. School district website (71 percent)
3. Teacher or other employees of the district (62 percent)
When comparing this portion of the survey to the 2009 Community Survey data, the district's communication efforts increased anywhere from 1-2 percent in almost all areas. This is a notable climb given that there was a higher participation rate in this most recent survey than in 2009. (
The district did not draw any comparisons to the 2013 Community Survey given that it was drastically skewed toward parent participants. 91 percent of survey respondents were parents).
"This survey provides us that insight in order to build a strong foundation for our future communications plan. With that in mind, the administration is anticipating it will, in the near future, begin a strategic planning process. The results of this survey will be also utilized as part of that planning process to further inform how our work as a school organization is currently aligned with or disconnected from the priorities of our community," said Director of Communications & Public Relations Jenn Nimke.
The development of a new Strategic Plan will be done so in tandem with a new 3-Year Strategic Communication Plan. The district is currently in the final year of its existing 3-Year Strategic Communication Plan.